Designed for all pc audio systems needing not only greater resolution but also a touch of warmth and musicality, that's why it's called USB PASSION I. The USB PASSION I has musicality combined with dynamic and detail, great reproduction of the soundstage plans and depth of image and a very lush midrange. Voices are very seductive, instruments are portrayed with great realism and timbre. Low frequencies are deep and well articulated. Highs are extended and smooth at the same time.
The USB PASSION I has data conductors made of 7N copper solid core teflon insulated conductors. Conductors transporting power supply (5V and ground) to USB port are shielded and separated from conductors transporting data. The USB PASSION I then has a second great coverage shielding against EMI/RFI that could disturb the digital signal transmission. The cable is assembled with particular tecniques to eliminate vibrations and mechanic troubles that usually affect usb cables. Impedance 90 Ohm. Indispensable to audiophiles aiming for a more lifelike reproduction of PC audio.
impedence 90 ohm
copper solid core UP-OCC 7N teflon insulated conductors
double shield
AST: asymetric conductors techology, special proprietary geometry with asymmetrical signal and power supply sizing
SCDPS: signal cotton vibration damping system in untreated cotton
CMDS: connectors mass damping system with the use of special resins
soldering with tin in CARDAS eutectic alloy.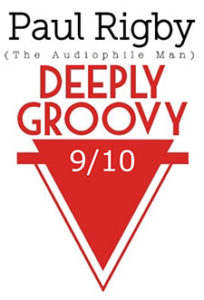 Neutral Cable Usb Passion I: It's time to get emotional.
As the track began, I was aware of a stillness which was obviously the effects of noise removal via the cable design. This effect lead to a wonderful sense of musical authority via the cable, a certain confidence, a maturity in and around the music that exclaimed that everything was going to be fine.
The upright bass, for example, was so solid and assured in how it handled itself. Lower frequencies were firm, stable full of potential power and focused.
Conclusion: a value for money upgrade that will benefit any digital hi-fi chain. The Passion I grabs a firm hold of music and allows it to simultaneously relax while giving it so much confidence that the performance itself is lifted onto a whole new level of quality. Improving all sonic frequencies, the Usb Passion I cable is a "must have".
GOOD: low noise, midrange insight, authority, rich treble, assured bass, price
BAD: nothing
RATING: 9.


Paul Rigby – The Audiophile Man – read the review
When comparing the different USB cables used for the listening tests, what struck us immediately was the precision in the articulation of transients, a wider opening of the stereo image and a larger amount of sonic information by the USB PASSION compared to all the others. The PASSION has a substantially neutral tone to which a certain musicality and naturalness of the sound message is added. The low frequencies go down deep and are very well articulated. The mid and high frequencies are returned in their entirety. In some ways we might almost say that this is a rather revealing cable that doesn't hide any possible defects of the recordings but returns the source timbre in its entirety. The other cables we tested, although being good quality products, performed slightly below the level expressed by NEUTRAL CABLE as regards yield and sonics.


Francesco Donadel Campbell – Hd Phonic – read the review

On request all our cables can be realized longer and with different terminations.