Furutech FT-111 (G) rca connectors / Furutech FP 602 (G) xlr connectors.
solderless technology
copper pc-occ 7N conductors teflon insulated
cotton vibration damping system
capacitance 92pf/m
the cable is directional. The direction of the signal is marked from the top of the Neutral Cable triangle logo (like an arrow showing the direction).
Also avalaible in balanced version terminated with Furutech FP 602(G) high end XLR connectors made of beryllium copper and phosphor bronze Alpha conductor.
 Their ability to convey the music is passionate and they're energically packed with the great flavour of high-end cables from the upper echelon. The level of resolution, neutrality, natural calmness and potency to bring music alive is more then worthy of praise. Fascino already creates the remarkable atmosphere with the great rendition of three dimensionality, harmonic richness and great pace that moves the of music freely.


Matej Isak – Mono and Stereo – read the review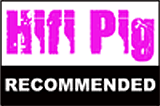 For a cable that sounds so neutral it is so very lively and energetic, yet handles delicate passages with finesse. A sense of atmosphere and ambiance overlays a pin point soundstage, resulting in layers of texture which captivates the performance in an engaging way and had me toe tapping and singing along music very quickly…Vocals have charisma and charm..Acoustic guitars have a lingering ring, timbre and body…Bass is extraordinary controlled but never dry with great extension and drama giving that wonderfully open the midrange body it needed to really reflect a natural and full presentation. 
With a performance of at least twice its price, Fascino is a truly special range of cables constructed from high quality materials by a music lovers that demands the best from his products.


Dan Worth – Hi Fi Pig – read the review
It strikes you how Fascino's sound creates a very particular atmosphere. The result brings the scent of the best high end systems.


Andio Morotti – Fedeltà del suono n.178 – read the review
It's instantly evident a wide and airy soundstage, in particular in width; the midrange it's slightly forward, I like it, it follows a greater depth of the soundstage. Highs are well extended, very accurate and elegant. Low frequencies are very deep and extended, with control, the bass it's gorgeous, fast and articulated. The great dynamic of the Fascino interconnect allows to reveal a lot of details, also at "late night" volume listening.


Arnaldo Lombardi – Musicbox.it – Sound & Music Blog
On request all our cables can be realized longer and with different terminations.