genuine Furutech FI-11 (G) IEC and Furutech FI-E11 (G) Schuko connectors
copper and silver plated pc-occ 7N conductors teflon insulated
vibration damping system
3 x 4,2 mmq conductors
The most prominent character of Neutral Cable Fascino power cable the dynamic impact is for sure most prominent. Along the neutrality and possession of atmospheric richness that prolongs with the blackness and the clear shift of three dimensionality to the level that speaks for itself. Fascino moves with music. Their ability to convey the music is passionate and they're energically packed with the great flavour of high-end cables from the upper echelon. The level of resolution, neutrality, natural calmness and potency to bring music alive is more then worthy of praise.


Matej Isak – Mono and Stereo – leggi la recensione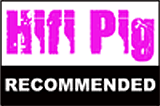 Dynamics became richer but seeming to emerge from a deeper background, vocals have more textured approach. Bass had more impact and the highs became silkier. The Fascino mains cables seemed to add a sense of freedom to the music, allowing it to express itself to manners and grace, never detracting from the overal control of busier passages or demanding bass notes.
With a performance of at least twice its price, Fascino is a truly special range of cables constructed from high quality materials by a music lovers that demands the best from his products.


Dan Worth – Hi Fi Pig – leggi la recensione
A real champion. Great transparency all over the audio spectrum. Never listened to a bass reproduction so informative, transparent, vivid and full of low level details. What Fascino does to the system, its capability to improve the bass definition, has clear benefits also in midrange and highs. Low level details that before where distinguishable are now just in front of us and help to recreate at best what it's recorded on the disc. The soundstage do the lion share, just to….that cleannes, transparance and a total lack of distorsion are the main keys to make absolutely more real the musical reproduction. In front of me is a soundstage where each subject is situated in the place it should be, in a coherent way with all the soundstage layering easily distinguishable. Also midrange is glorified, human voices and acoustic instruments have real timbre, dense texture, physical compacteness and all the possibile diversifications between infinite frequencies. Highs have extreme finesse, dosing with elegance and firm hand the light and the shades.


Andio Morotti – Fedeltà del suono n.216 – leggi la recensione
The sound has great energy. Instruments and singers are three dimensional, the sensation of realism in music reproduction is improved.


Andio Morotti – Fedeltà del suono n.178 – leggi la recensione
On request, all our cables can be made in longer lengths and with different terminations